Guys, hellooo, I am back.. I hope.. :p I have been sort of back on my other blog. Anyway, HAPPY NEW YEAR. And I know you didn't really miss me and don't really care if I never wrote but oh well, here goes.. My anticipated shows and movies or the ones that will be loved by my eyeballs.
Jan 5: The Shannara Chronicles: Loving this book to tv series adaptation. The opening credits are freaking cool. I am loving the storyline.. And oh the cast. Looking forward to following this show…
Jan 10: Shameless… Season 6 Season 6.. How can I not watch it.?
Jan 12: Shadowhunters: Loved the first ep you guys.. WIlling to see more of it. There some things that were odd but overall I felt great watching this. I can see potential. This is going to be great I sure hope so. *fingers crossed*
Jan 21: Deeply anticipating the third season of The 100. I mean the trailer was definitely freaking amazing and just, can't wait.. Three more days now..
Jan 21: Legends of Tomorrow: Another series I am willing to try that I wasn't really looking'forward to but oh well, Ima sucker for such things and especially Wentworth Miller. LOL. This trailer was definitely cool. Hope I stick to this DC franchise. Airing Jan 21..
Jan 24: The X-Files… Like what? It's THE X-FILES..
Jan 25: The Fosters… Well, I need to know about  all that Brandon and Callie drama..
Jan 26: Outsiders… The premise seems interesting…
Jan 27: Suits… Finally he got caught.. Suits, yeah!!
Feb 11: Pride & Prejudice & Zombies... Omg, I am definitely watching this. HAHAHAH..
Feb 14: Willing ot check this out cos MARVEL. And I ❤ Ryan Reynolds. So, yeah..
Mar 11: Allegiant: Well, I have to see his series through to the end… Don't die, Tris!!
Mar 25: My Big Fat Greek Wedding 2.. The first part was so good and soo funny. This time around things might be ha good but I am willing to give it a chance.
Apr 8: The Huntsman Winter's War: This trailer y'guys. Love Charlize. And loving the cinematography..
May 6: The next instalment in the Captain America Marvel franchise, the excitement levels are on the ultimate high. Civil War is going to be epic.
May 19: X-Men Apocalypse: I am still a sucker for these films. I can't help myself.
Jun 3: Teeneage Mutant Ninja Turtles: Out of the Shadows: I actually really enjoyed the first film. So, looking forward to this sequel.
Jun 10: Now You See Me 2: I loved the first film. And it has more tricks up its sleeves this time.. SO yasss.. I am anticipating this one.
Jul 22: Star Trek Beyond: I love me some space movies. And I loved these films.And looking forward to this instalment.
July 29: Finding Dory… Duh! It's DORY…
Aug 5: Suicide Squad… Oooh yess, definitely watching this.. This is the DC that I like. 😛
Oct 21: A Monster Calls: Based on Patrick Ness's renowned book that I still haven't read but I will get to it.  But first, the movie.. HAHA.
http://www.imdb.com/video/imdb/vi3958747673/imdb/embed?autoplay=false&width=480
Nov 18: Fantastic Beasts and Where To Find Them… Well, I will definitely be watching this.. Tehe..
Dec 25: Miss Peregrine's Home For Peculiars… Even though the book sort of fell short of the entertainment I wanted from it. I am wiling to watch it transferred to screen a Tim Burton adaptation and it might be more interesting than the book.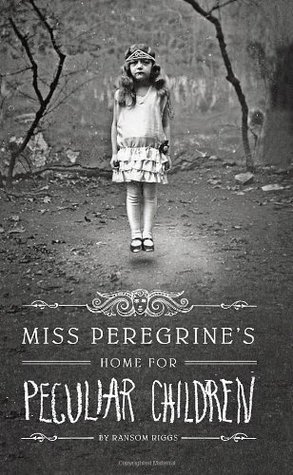 Dec 30: Assassin's Creed… Love the allure of this game. And want to see it in film version… Assassin's Rock!!
I also have Orphan Black's season 4 return to anticipate as well along with Outlander and Game of Thrones. Those are the ultimate returning shows for sure..
Okay then, byeee..
Also, another month of plastered foot.. 😦
R.